Absolutely Perfect Wildwood Cabin in the Forest
Nowadays, many people consider tiny houses as their rental summer house, second residence, or weekend getaway house. However, did you know that some people actually live in tiny houses? Yes, you read that right. People choose tiny houses as their primary residence. The reason for this is mainly due to the low-cost lifestyle and a smaller carbon footprint.
So, if you want to be more eco-friendly and enjoy a minimalist lifestyle, you should start looking for the perfect tiny house for you. As there are different types, start by exploring many designs to see which better meets your lifestyle.
Now, let's have a look at the following 'Absolutely Perfect Wildwood Cabin in the Forest'. This will help you gain insight into tiny living and perhaps consider the design as an option for you.
Wildwood Cabin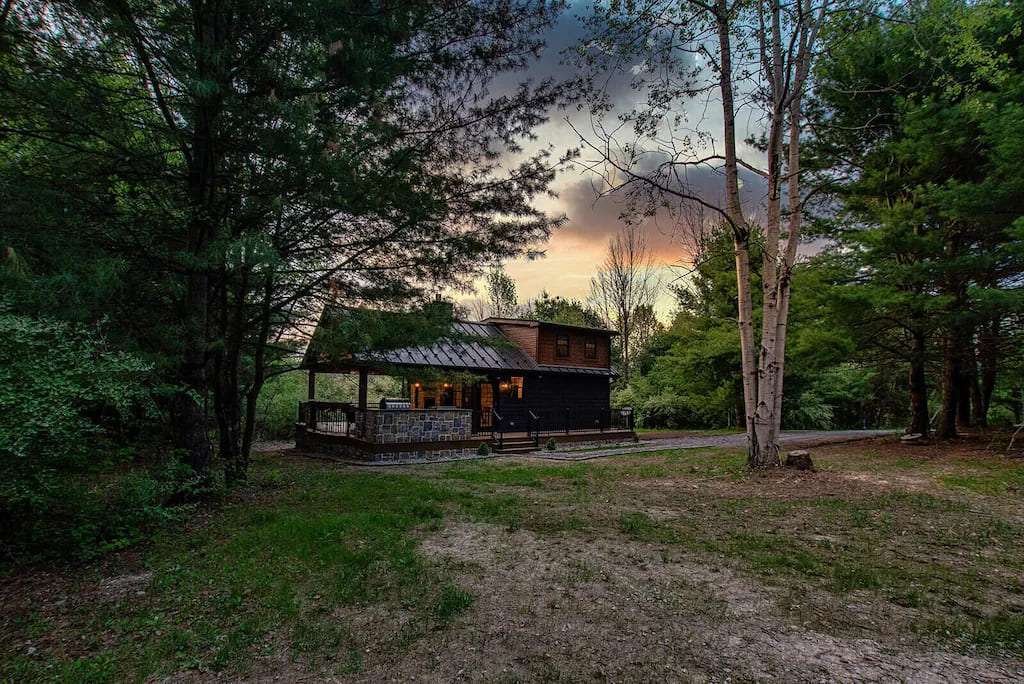 You can rent this amazing cabin in Keuka Lake, New York, USA. Precisely speaking, it's up the hill from Keuka Lake and only minutes away from Olney Place and The Switz.
The cabin is in a 5-acre forest surrounded by great nature and complete peace and silence. It's the ideal place for those who want to relax, enjoy the fresh air, and wake up hearing the sounds of birds among the trees.
One of the greatest features of Wildwood Cabin is certainly its covered patio area. Here you can relax by the double-sided gas fireplace which is also seen from the inside. The comfortable sofa and the TV are ideal for long movie nights. As a bonus, there's also a gas grill and a bar.
Inside, there's an open-plan living room and kitchen. The living area includes a cozy sofa, an armchair, a TV, and a fireplace. And, the kitchen has everything needed for cooking. All the decorations chosen create a wonderful rustic atmosphere.
The first floor also has a fully equipped bathroom and a queen size master bedroom, both stylish. And, once you climb the steep steps from the main living area you will be in the upper loft bedroom. The loft includes a queen bed and a pull-out sofa for two people.
As you can see, the Wildwood Cabin offers everything you need to have a memorable holiday with your family or friends.